The third exchange workshop for IKI Projects in Mexico brought together more than 100 representatives of IKI projects, with their counterparts from the Mexican government and the Zukunft – Umwelt – Gesellschaft (ZUG) gGmbH, to encourage synergies, create management strategies and identify the contributions of IKI projects to Mexico's Nationally Determined Contribution (NDC) and the National Biodiversity Strategy of Mexico (ENBioMex). Representatives from the following institutions implementing IKI projects participated: Deutsche Gesellschaft für Internationale Zusammenarbeit (GIZ) GmbH, International Council on Clean Transportation (ICCT), Pronatura A.C., Equidad, KfW, International Union for Conservation of Nature (IUCN), Pronatura Veracruz, The Tropical Agricultural Research and Higher Education Center (CATIE), World Resources Institute (WRI), Inter-American Development Bank (IADB), Pronatura Sur, Danish Energy Agency (DEA) and Transparencia Mexicana.
Over the last few years, Mexico has become known as a dynamic and committed actor in terms of its climate change and biodiversity policies on a national and international level. The main national policy instrument for confronting climate change is the General Law on Climate Change (LGCC), which includes mitigation and adaptation measures with a long-term, participative and global perspective. Similarly, Mexico has a National Climate Change Strategy (ENCC) (2010-2020-2040 vision) and has presented its Mid-Century Strategy to the United Nations Framework Convention on Climate Change (UNFCCC). For its part, the National Biodiversity Strategy of Mexico (ENBioMex) is the principal guiding document for the sustainable preservation, restoration and management of biodiversity in the country.
The International Climate Initiative (IKI) of the German Federal Ministry for the Environment, Nature Conservation and Nuclear Safety (BMU) is a fundamental piece of both climate finance and of its commitments in the frame of the Convention on Biological Diversity. In Mexico, the BMU has assigned the interface function to the "Mexican-German Climate Change Alliance" project, with the aim of encouraging exchange between IKI projects in the country and providing information regarding the portfolio. The former includes the organization of annual exchanges between IKI projects, as well as the management of this blog and the IKI Mexico Alliance newsletter about the impacts and activities of the projects.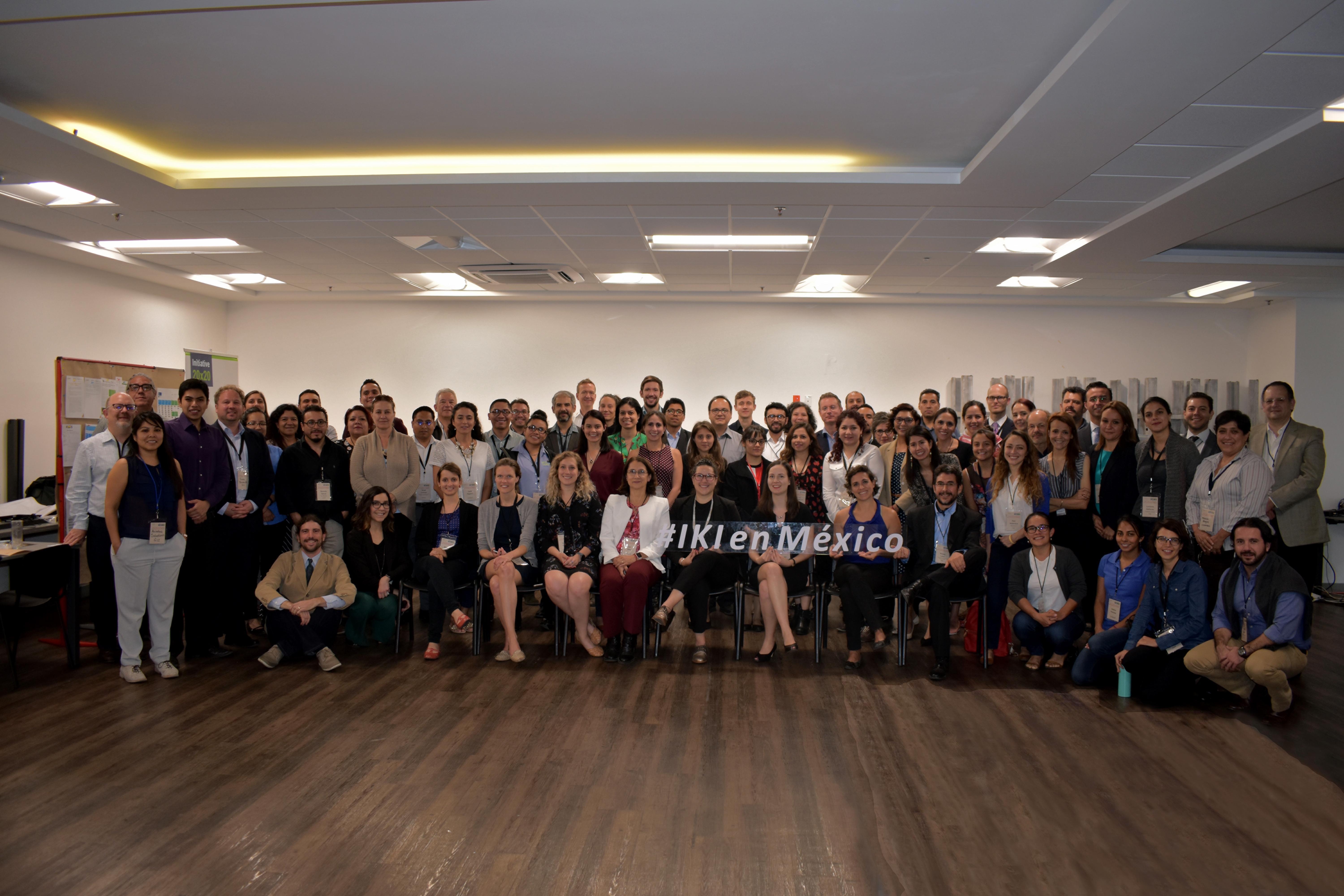 As part of the IKI knowledge management strategy, the "IKI Projects Exchange Workshops" have been established to analyze how the activities of IKI projects contribute to compliance of the NDC and the ENBioMex in the country, define knowledge management strategies, incentivize cooperation, inform project operators about the role and function of the interface project, and show how projects contribute to priority topics for the Mexican government in the areas of mitigation, adaptation, biodiversity and REDD+.
In his opening words, Álvaro Luna, chief advisor to the Mexican-German Climate Change Alliance, indicated that there are currently 38 projects (11 bilateral, 6 regional and 21 global) that have presented accelerated growth in the country. In this respect, he reaffirmed the need to create synergies in order to make the most of available resources and intensify knowledge management. Furthermore, Anna Topp, responsible for cooperation with Mexico for the IKI secretariat (ZUG), emphasized the importance of the blog and the IKI Mexico Alliance newsletter for learning about the activities taking place in the country and encouraging cooperation between all projects.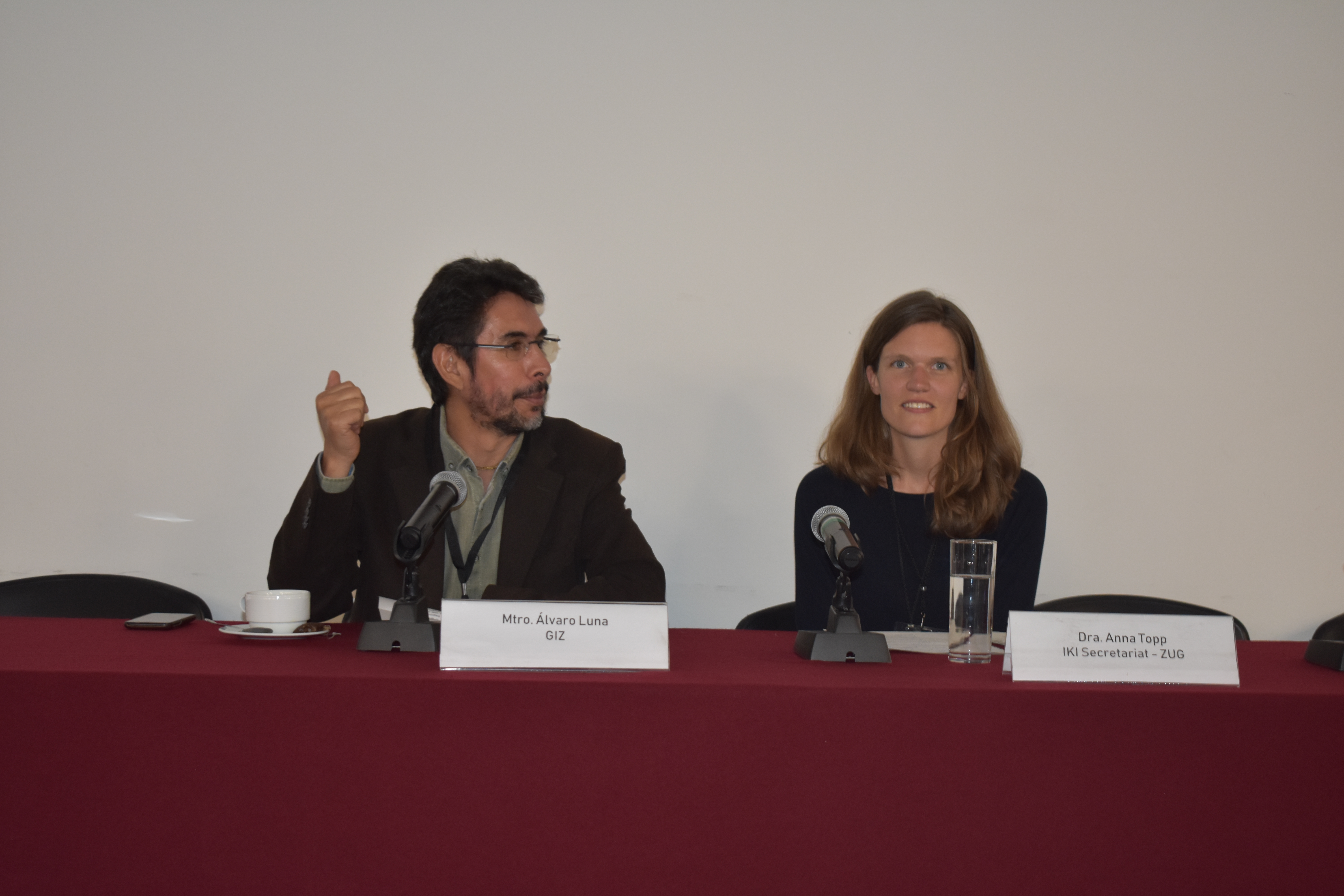 On the first day of activities, the new IKI projects were presented: Smart Coasts, Soot-Free Low-Carbon City Fleets, The Climate Footprint Project, Strategic Partnership for the Implementation of the Paris Agreement (SPIPA), The Nitric Acid Climate Action Group (NACAG), Gender into Urban Climate Change Initiative (GUCCI), NAMA Facility – NAMA for sugar mills, NAMA Facility – Energy Efficiency in SMEs as a Contribution to a Low Carbon Economy.
In addition, in a run-through of lessons learnt, the implementers of older IKI projects: Mexican-German Climate Change Alliance, Supporting Initiative 20 by 20: A country-led effort to bring 20 million hectares of degraded land in Latin America and the Caribbean into restoration by 2020, NAMA for sustainable housing in Mexico, LAC Green Finance Facility to mobilize private investment in mitigation actions and low-carbon and sustainable business models through NDBs, Biodiversity and Sustainable Agrosilvopastoralist Livestock Landscapes (BioPaSOS), Mainstreaming Biodiversity into the Mexican Agricultural Sector (IKI-IBA), Development of a regional system to monitor biodiversity and climate change (Selva Maya), Bonn Challenge Barometer of Progress, Implementing Strategies for Regional Transitions to Low-Emissions Rural Development, exchanged experiences regarding the main opportunities and challenges and identified opportunities for cooperation with other IKI projects.
On the second morning, the aim was to reveal the mechanisms for effective communication IKI project impacts. In the afternoon, Iris Jiménez Castillo, Deputy General Director of the International Affairs unit at the Ministry of the Environment and Natural Resources (SEMARNAT), gave a welcome to her counterparts; the representatives of their Mexican government counterparts, including SEMARNAT, Mexican Ministry for Agrarian, Land and Urban Development (SEDATU), Mexican Ministry of Agriculture and Rural Development (SADER), Jalisco Ministry of Environment and Territorial Development (SEMADET), Mexican National Institute of Ecology and Climate Change (INECC), Mexican National Commission for the Knowledge and Use of Biodiversity (CONABIO), Mexican National Forestry Commission (CONAFOR), Mexican National Commission of Natural Protected Areas (CONANP), Instituted Trusts in Relation to Agriculture (FIRA), Mexican National Bank of Public Works and Services (BANOBRAS), Mexican National Housing Commission (CONAVI), Federal Mortgage Company (SHF) and the Tlaxcala Council, joined them.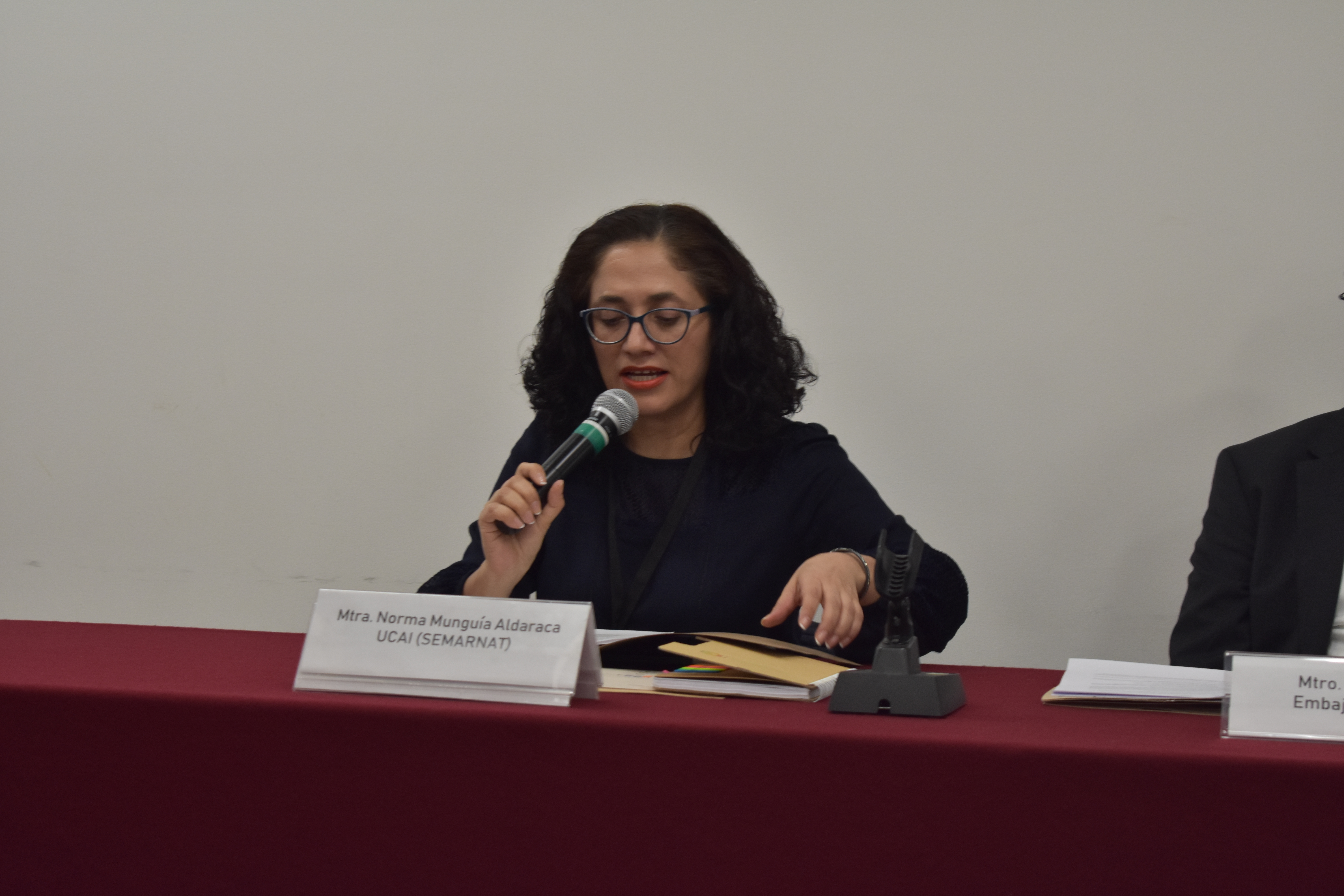 In her speech to the participants, Claudia Kirschning, Advisor to the IKI Interface, presented the current panorama of IKI projects in Mexico, announcing that there are currently 22 mitigation projects being implemented, eight to do with biodiversity and four adaptation and REDD+ projects, respectively. Likewise, she revealed that the Deutsche Gesellschaft für Internationale Zusammenarbeit (GIZ) GmbH is starting up 16 projects; IUCN, United Nations Development Programme (UNDP) and the World Wildlife Fund (WWF), two projects; CATIE, DEA, United Nations Office for Project Services (UNOPS), WRI, ICCT, German-Mexican Chamber of Industry and Commerce (CAMEXA), German Investment Corporation (DEG), Humboldt Viadrina Governance-Platform, World Bank, Pronatura A.C., Pronatura Sur, Pronatura Veracruz, Earth Innovation Institute, Gender CC – Women for Climate Justice, The Climate Group, IADB, KfW banking group and OroVerde initiating one project each.
In terms of their counterparts, SEMARNAT has 19 projects; CONABIO, 6 projects; Mexican Ministry of Energy (SENER), 5 projects; CONAFOR and CONANP, 3 projects; Mexican National Commission for the Efficient Use of Energy (CONUEE), INECC, SADER, SEDATU, SHF, two projects; Mexican Chemical Manufacturers Association (ANIQ), BANOBRAS, Mexican National Water Commission (CONAGUA), CONAVI, FIRA, Metropolitan Institute of Planning of the Metropolitan Area of ​​Guadalajara (IMEPLAN),
National Financial (NAFIN), Mexican Ministry of Tourism (SECTUR), Yucatán Ministry of Sustainable Development (SDS), Quintana Roo Ministry of Ecology and Environment (SEMA), Baja California Ministry of Environmental Protection (SPABC), Chiapas Ministry of the Environment and Natural History (SEMAHN), SEMADET each have one project.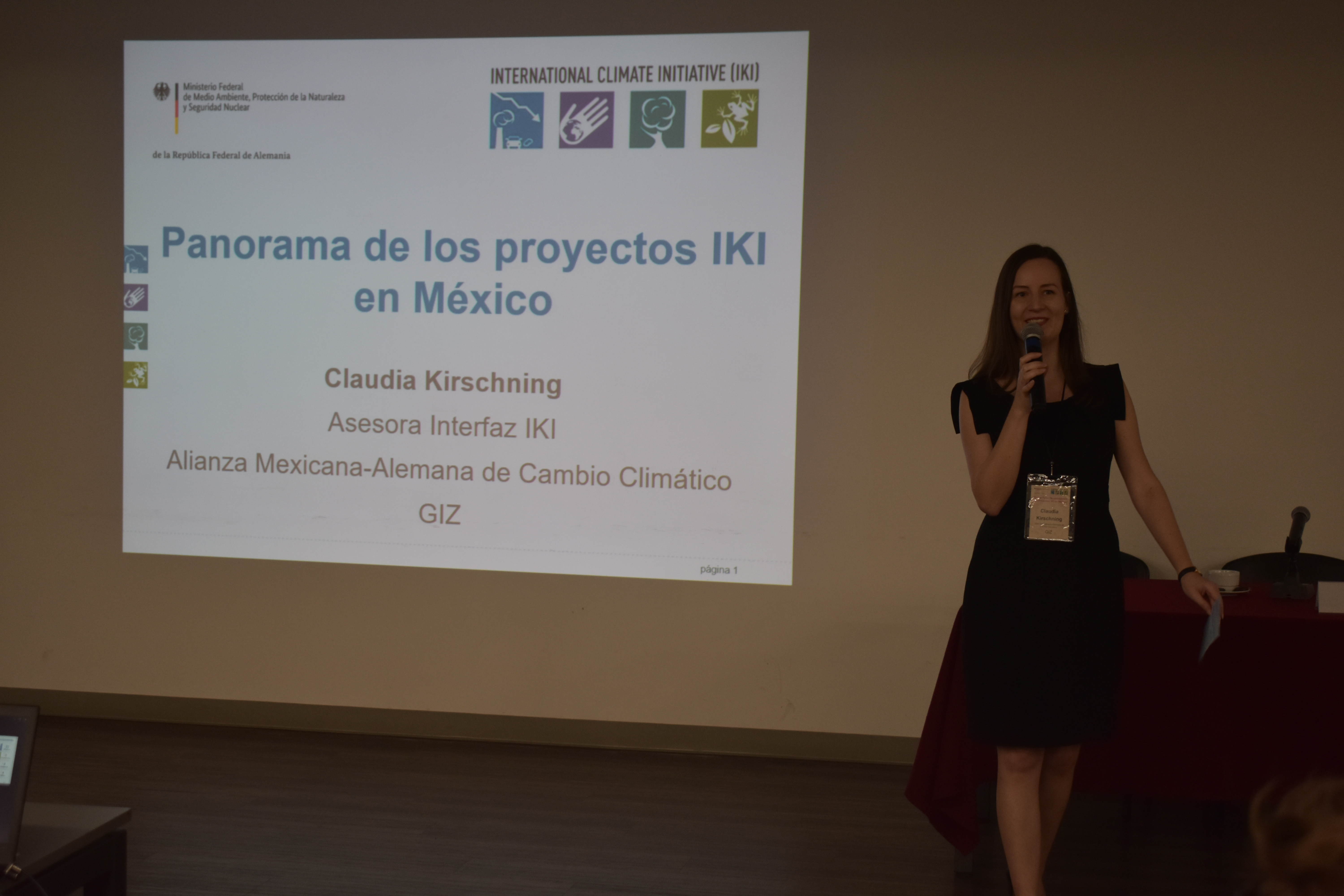 Contributions of IKI projects to the NDC and ENBioMex
In her welcome speech to the participants, Sandra Guzmán Luna, General Director of Climate Change Policies at SEMARNAT, invited them to make their efforts visible, incentivizing cooperation and multiplying actions in the area. In the same way, she suggested that the National Climate Change Strategy (ENCC) is being reinforced due to the need to strengthen and accelerate actions, identifying the main lines of action on a subnational level, reinforcing transparency and including a social focus in the plans. She highlighted the main challenges to comply with, but also that we must work on how to confront them.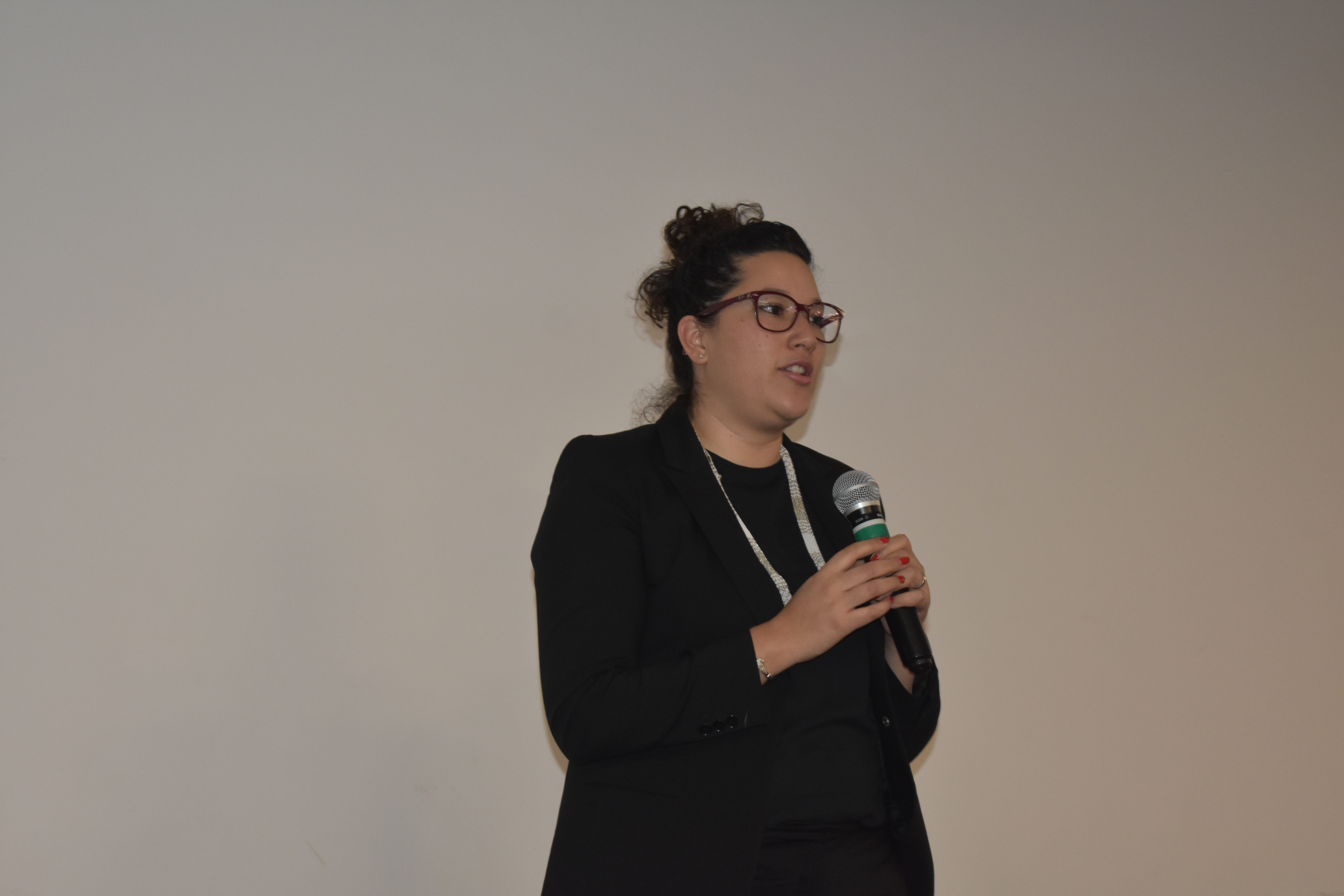 Later on, in different work groups, the representatives of IKI projects and their Mexican government counterparts examined the main challenges and opportunities of collaboration in order to comply with the NDC and ENBioMex. They identified important lines of action between both parties and agreed to continue incentivizing the mainstreaming of actions in order to have a bigger field of action.
As identified by each work group, some of the contributions of IKI projects to the NDC and ENBioMex include:
Adaptation:
•  Design and application of methodologies to identify portfolios of climate change measures
•  Skills strengthening between key actors to plan activities related to climate change
•  Incorporation of adaptation criteria for public investment projects
•  Proposals for governing mechanisms to attract additional financing
Mitigation:
•  The elaboration of an emissions registry platform
•  Strengthening of global and regional networks for public financing
•  Transparency regarding subnational government contributions
•  Promotion of regional cooperation
Biodiversity and REDD+:
•  Knowledge generation regarding pressures, use and management of biodiversity
•  Promotion of Ecosystem-based Adaptation (EbA)
•  Skills strengthening with a gender focus
•  Promotion and recovery of traditional knowledge and practices
As a result of the workshop, the participants agreed to strengthen their exchange of information and experiences, increase cooperation in all possible areas, continue promotion of exchange workshops to analyze the reach of their projects and update themselves regarding actions happening within other organizations.
The third exchange workshop for IKI projects took place on the April 29 and 30, 2019 at the SEMARNAT offices in Mexico City.
More information regarding the first and second workshops.