In a collaborative effort, the NDC Partnership and GIZ's Mexican-German Climate Change Alliance are joining global support efforts through an Economic Adviser to the Ministry of Finance and Public Credit (SHCP). The objective is to carry out a project identifying actions, programs, and additional sources to mobilize public and private resources for economic recovery efforts addressing the effects of the COVID-19 pandemic with cost-effective actions in line with Mexico's commitments on climate change, as established in its Nationally Determined Contributions (NDC), its Sustainable Development Goals (SDG), and prioritizing a gender-sensitive approach.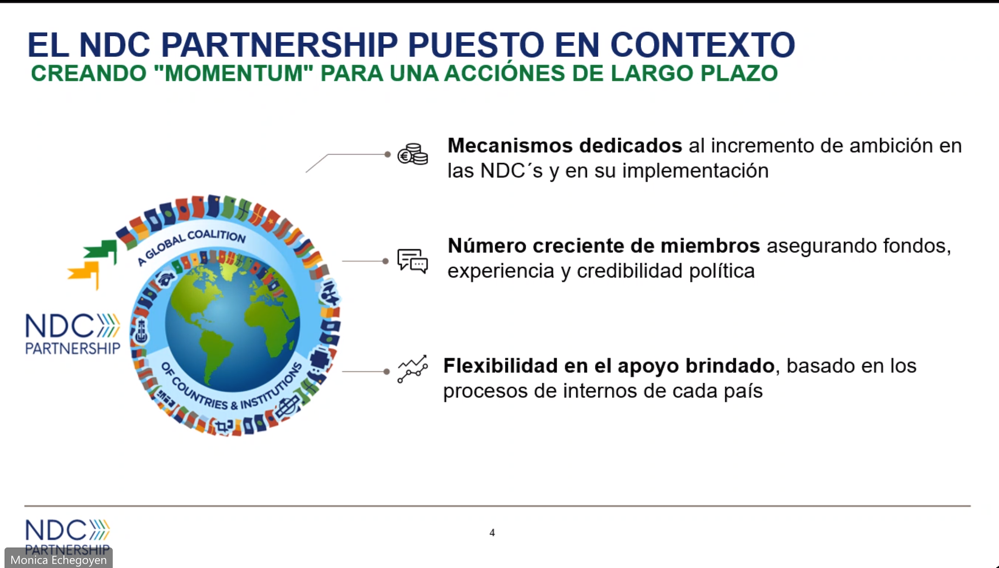 Setting the project in motion, a meeting held on June 7th welcomed adviser Diego Castañeda and presented the initiative's objectives. Present at the virtual event were the Ministry of Finance and Public Credit (SHCP), the Ministry of Environment and Natural Resources (SEMARNAT), the Ministry of Foreign Affairs (SRE), the NDC Partnership, the Mexican-German Climate Change Alliance, and "The 2030 Agenda Initiative: Mexico is Making Progress" from GIZ.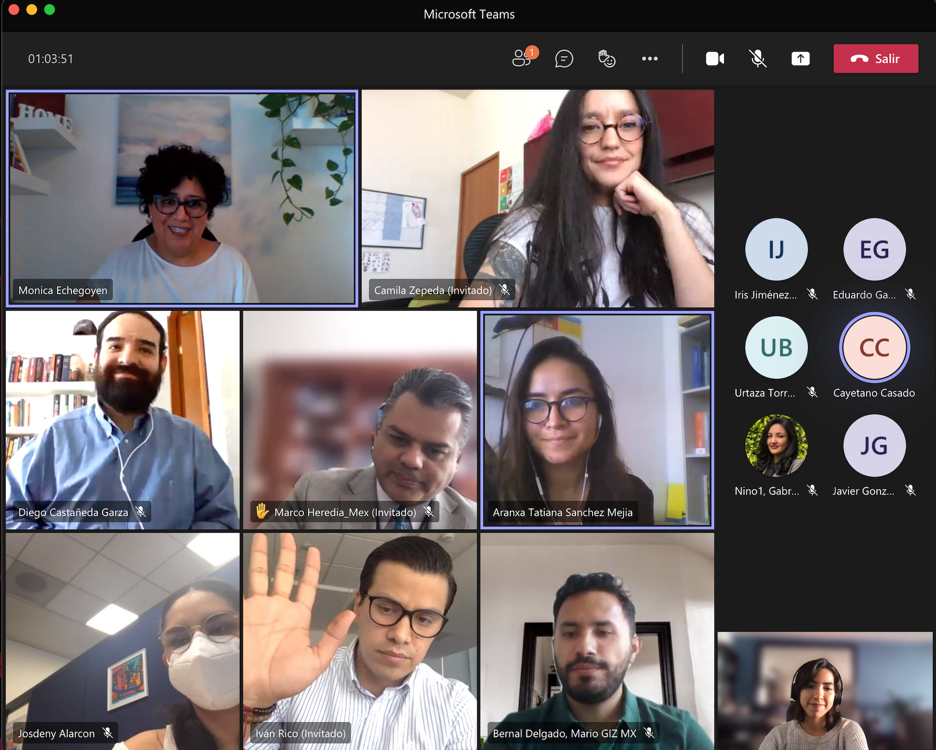 NDC Partnership aims to help member countries enable financial mechanisms to implement the NDC. In 2020, the Economic Advisory Initiative was created, and it is now being implemented in its 34 member countries, including Mexico. This initiative seeks to advise governments in order to include climate issues in post-pandemic recovery plans.
Mónica Echegoyen, NDC Partnership Mexico's representative, declared that "this is a success story because, by ensuring the three ministries' participation as focal points, we guarantee transversality at the public policy level." In this way, GIZ reiterates its commitment to pursue sustainable development by recognizing the importance of international technical cooperation. With these initiatives, concrete political actions will be achieved and a green recovery from the pandemic will be assured.