The second edition of the Green and Inclusive Financing Forum, organised by GIZ Mexico, took place on September 23 and 24 2021. This virtual forum brought together leaders who formulate financing projects with representatives of public and private organisations from Mexico and the surrounding region, in order to generate a multi-stakeholder meeting and dialogue space. With the participation of 48 speakers from around the world, the forum aimed to promote a critical analysis of the key aspects of sustainable finance and a practical application of existing tools and methodologies.
Within the framework of this event, the discussion "Bridging the Gap in Project Financing" took place, in which five women panellists exchanged their knowledge and experiences on the subject. In particular, Alexandra Linden, Director of the Financing Energy for Low-Carbon Investment – Cities Advisory Facility (FELICITY), shared some of the lessons learned and future scenarios in the face of the global crisis.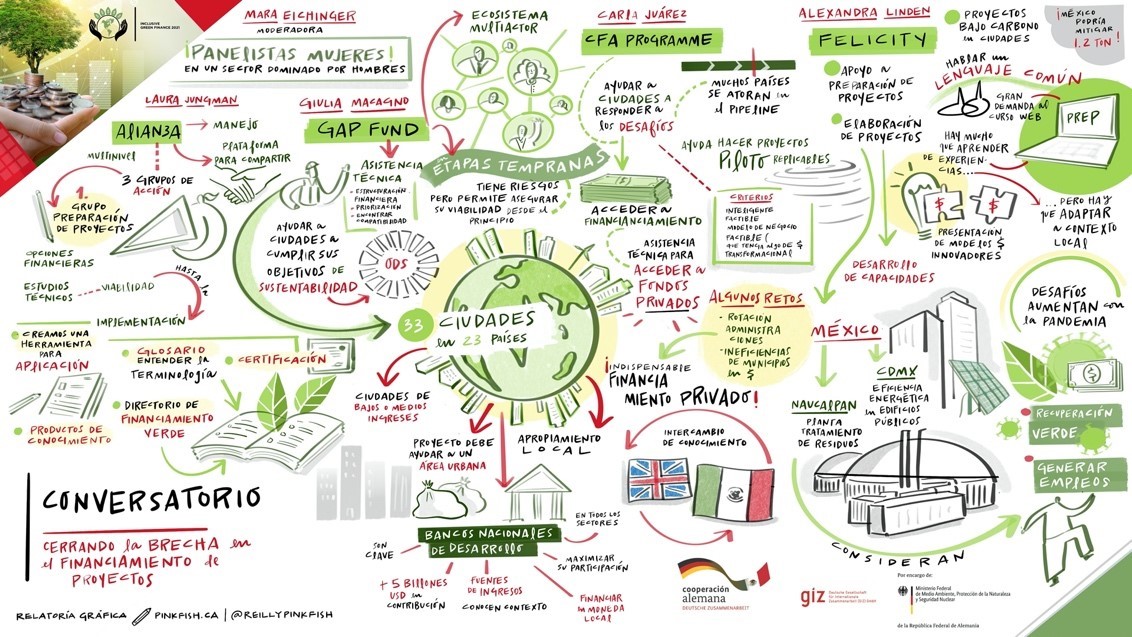 With a view to a sustainable recovery, the FELICITY programme accompanies and advises low-carbon infrastructure projects, acting as a bridge between the latter and financial intermediaries. In the Virtual Forum, an overview was given of the two programmes that FELICITY accompanies in Mexico City and the municipality of Naucalpan de Juárez.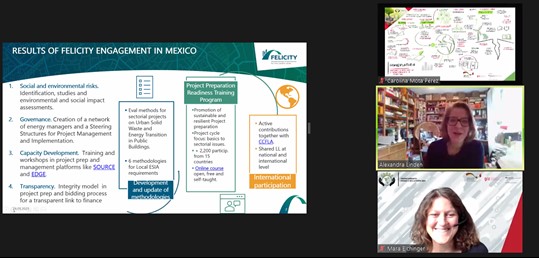 We share a summary of this financing meeting in Spanish and English.
You can consult the official page of the 2021 Financing Forum and the repository with the reports and presentations of each paper, as well as learn more about the key aspects of sustainable finance and its practical application in each of the presentations and discussions that took place on the two days of the 2021 Forum.
Day 1 (09/23/2021):
Inauguration of the Forum
Day 2 (09/24/2021):