During the first National Climate Change Adaptation Meeting in the Tourism Sector (ADAPTUR), representatives of tourism from the public, private and social sectors, at the national level, from the Riviera Maya, Riviera Nay-Jal, and San Miguel de Allende, met to address climate change challenges in a coordinated manner.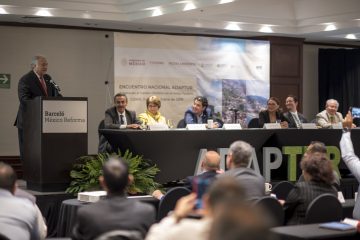 The Minister of Tourism, Miguel Torruco Marqués, pointed out the importance of working in coordination to face the challenge of climate change for the industry:
"Without the efforts of our partners, it is not possible to promote initiatives to conserve the natural assets that bring the tourism sector to life"
The dialogues focused  on how to achieve together, the public and private sectors a balance between territorial planning, conservation of natural resources, and the application of financial resources in tourist destinations. With that momentum, Benigno Torres, Chairman of the Business Coordinating Council of San Miguel de Allende, lead the public to reflect.
"The ultimate goal of the company is no longer the generation ofutility for its shareholders; the company must now generate prosperity for the community in which it develops"
The Resident Director of the Deutsche Gesellschaft für Internationale Zusammenarbeit (GIZ) GmbH (German Cooperation for Sustainable Development) in Mexico, Marita Brömmelmeier, recognized some of the efforts that have been made made in tourist destinations:
"I recognize the great efforts in Quintana Roo to combat the white syndrome in the Mesoamerican Reef System…  actions in San Miguel de Allende that help reduce the risk of droughts… and to the local governments of Puerto Vallarta in Jalisco and Bahía de Banderas in Nayarit to develop their Municipal Climate Action Programs "
The National Meeting was held on October 3 and 4 in Mexico City, and brought together more than 100 specialists. It was summoned by the Ministry of Tourism (SECTUR), with the support of the Secretariat of Environment and Natural Resources (SEMARNAT), the National Commission of Natural Protected Areas (CONANP), the National Institute of Ecology and Climate Change (INECC) and GIZ Mexico.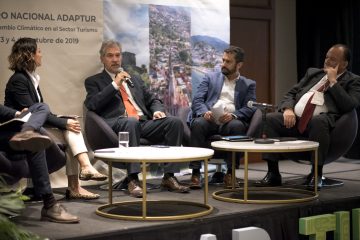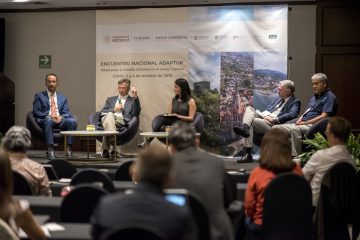 ADAPTUR is a project financed by the German Federal Ministry for Environment, Nature Conservation, and Nuclear Safety (BMU) as part of the International Climate Initiative (IKI).