The Mexican government has established a social promise of providing Mexican citizens with more equality and justice. At the same time, the country has embarked on a transition to adopt sources of clean energy, which will be decisive for reducing the carbon footprint of the Mexican energy sector and enabling an ample spectrum of social and economic opportunities for the country.
In a fruitful partnership, the Ministry of the Environment and Natural Resources (SEMARNAT) and the Deutsche Gesellschaft für Internationale Zusammenarbeit (GIZ) GmbH, in collaboration with the Potsdam Institute for Advanced Sustainability Studies (IASS), have prepared a detailed evaluation that examines the important co-benefits of renewables and energy efficiency in Mexico's energy transition, as well as options for more adequate policies in order to deliver these benefits to the Mexican people. The report is based on four case studies that took place in Baja California Sur, Mexico City, Oaxaca, and the Yucatan, which provided a significant orientation on topics of evaluation and co-benefits, and how to guarantee political relevance for the social and economic opportunities addressed.
Research partners Ithaca Environmental, as well as the Climate Initiative of Mexico (ICM), were also present during the technical implementation. This report of the Co-Benefits of Mexico has been facilitated by the Energy and Climate Change Policy Convergence (CONECC) project of GIZ and with the financial support of the International Climate Initiative (IKI).
Mexico, alongside 187 other parties to this date, ratified the Paris Agreement to tackle climate change and provide opportunities for current and future generations to prosper. With this study, we look to contribute to these international efforts, offering a scientific basis and harnessing the social and economic co-benefits in this energy transition. Building an energy system with low carbon emissions, while facilitating a fair transition, will enable successful climate action for the planet and the Mexican people.
We want to inspire readers to participate in the important debate regarding a just and sustainable energy future in Mexico.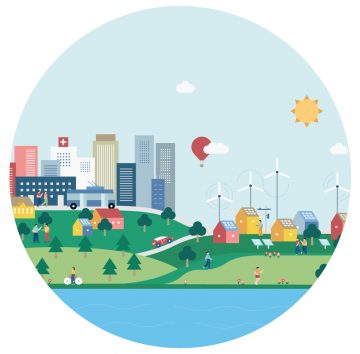 If you would like more information, contact: gianna-maria.pedot@giz.de