The first meeting was held with the Tuna Producers Group of San Pablo Xúchitl to promote its value chain.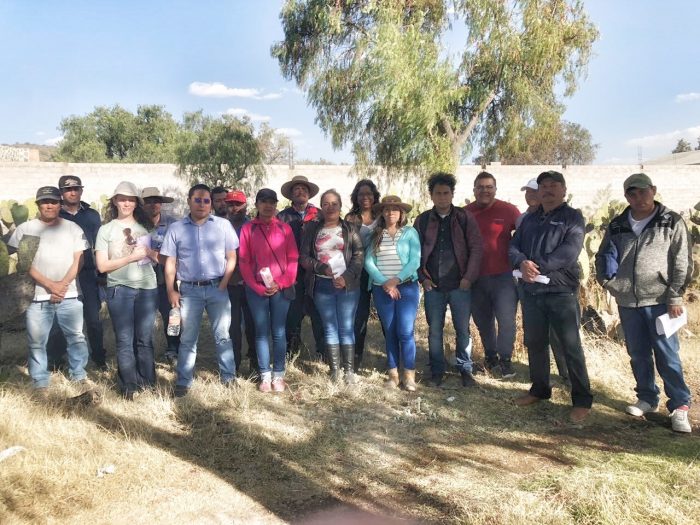 Last Saturday on January 26, 2019, the first meeting was held with the Tuna Producers Group of San Pablo Xúchitl. Tuna (prickly pear) producers from the region participated, as well as representatives from the Deutsche Gesellschaft für Internationale Zusammenarbeit (GIZ) GmbH and the Ministry of Agriculture and Rural Development (SADER). The dates were set for the next meetings where the GIZ ValueLinks methodology will be used to promote the tuna value chain. The group was selected to receive technical support as part of the call published by GIZ and SADER in August of last year: Integration of the Value of Biodiversity and Ecosystem Services in Value Chains of Agrifood Products.
Through the call, the Mainstreaming of Biodiversity within the Mexican Agricultural Sector (IKI-IBA) project of GIZ and SADER seeks to promote the tuna value chain in this area so that production becomes a sustainable activity, generating jobs and strengthening the economic conditions for young people and women of the municipality; in the long term, it also aims to promote the conservation of biodiversity and the production of safe food. Its objective is to adopt agroecological practices for the control of pests and diseases to reduce and mitigate the chemical effects on the fruit as well as on the health of producers. It looks to create added value for tuna-nopal products through habitat conservation, reverse the deterioration of the ecosystem and to value ecosystem services.
Tuna is very significant to the development of Mexico. Native to Mexico, it appears on the country's national seal. Due to its various nutritional, chemical, industrial, ecological, medicinal and symbolic properties, it remains one of the most important plant resources for the inhabitants of Mexico's arid and semi-arid areas.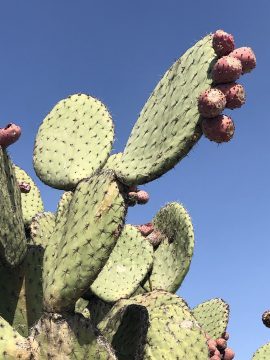 Mexico has approximately 20,000 tuna producers. The states with the highest production are the State of Mexico, Zacatecas, Puebla and Hidalgo. Mexico has a wealth of cactus species, including red, green, white and yellow, with acidic or sweet flavors that result in different tuna varieties.
Each nopal field contains a great variety of vegetal and animal species under particular conditions. Natural factors, as well how the wild nopal fields are used, determine the number of nopal species and their abundance. There are nopal fields composed of only one species and others with as many as 10.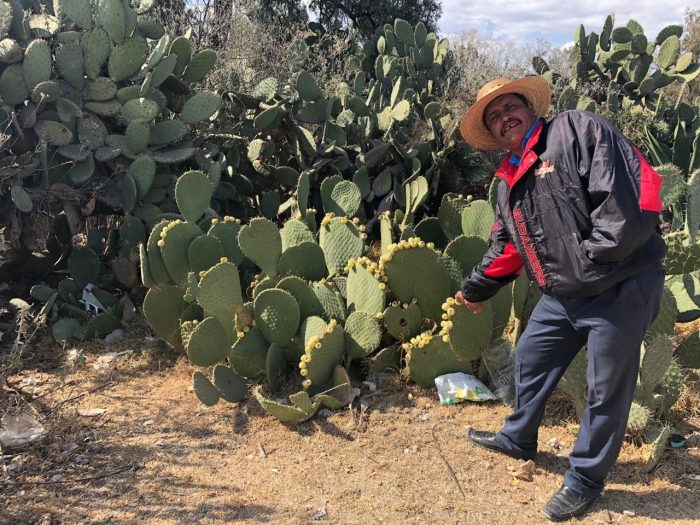 In the area, the use of fertilizers and agrochemicals is increasing and affecting biodiversity and the health of farmers. The San Pablo Xúchitl region has traditionally produced nopal and tuna, which is why the members of the Tuna Producers Group have developed knowledge and abilities related to the production, harvest and commercialization of these crops.